"Sup dawg?…so you've been led astray or perhaps even collared into coming into The Barbers Bar…no need to bitch about it, we are "Notoriously dog friendly" here…let's have a sniff around…
Paws for a moment and enjoy a sip of water from our Doggy water station…its free, a Guinness head is optional.
If you're happy enough to lay outside have your hooman ask a member of staff for a water or a doggy beer…they'll happily retrieve it for you and whippet outside quick as a Greyhound, you may even get a free dog treat. 🐕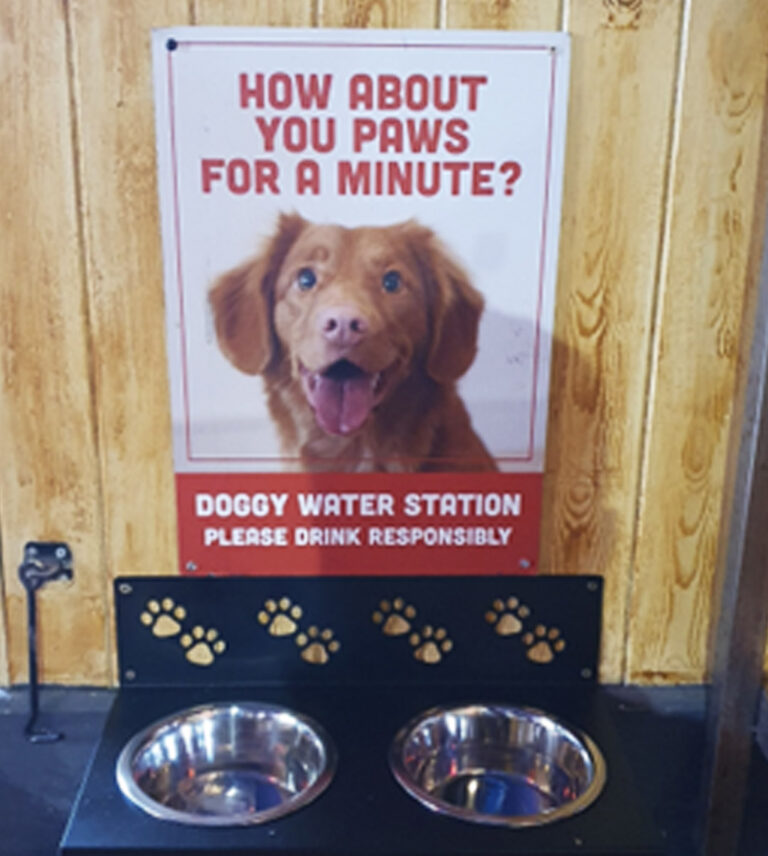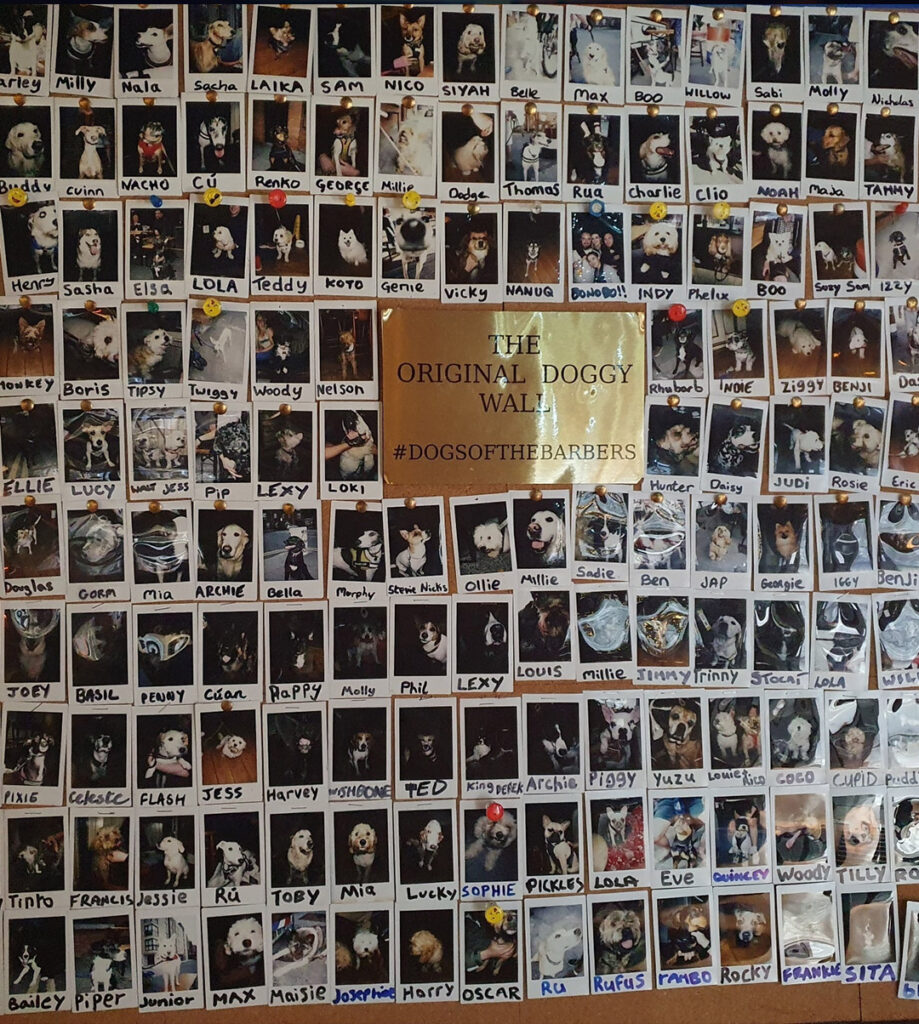 Lets be honest…ulti-muttly you've been brought here is to get your face on our world famous "Barbers Original Doggy Wall"….There's a Polaroid camera behind the bar and if its your first time in, and we have film left, one of the BarStaff/semi-professional dog-photographers will get that boop up on the wall post-haste. Become a part of history. Currently there 421 dogs, a drawing of a dog and 1 cat. We don't know how the cat got on there.
Maybe you're tuckered out after a long walk and just want to chill. Luckily we have lit kennels down the back of the bar that'll happily suit any pup from small to medium….Bring the whole pack.. The Big Dogs generally can lounge wherever the hell they want…as usual.(We like big mutts and we cannot lie! There's chilled mats and pillows there…. nothing to be sniffed at.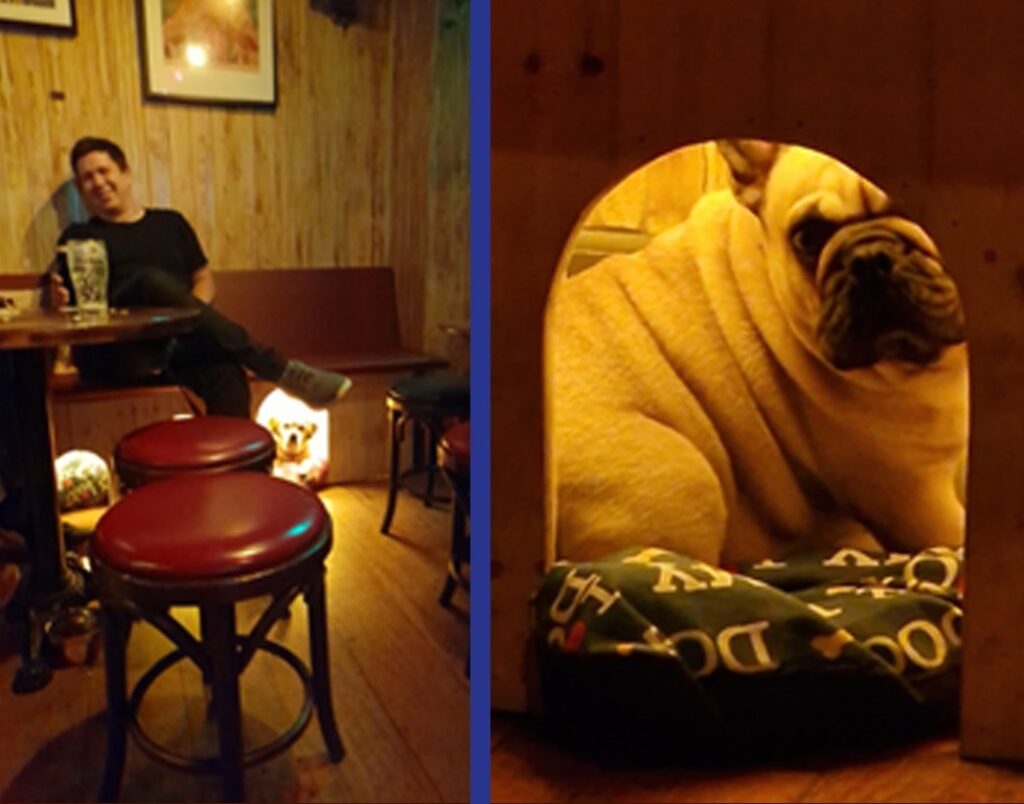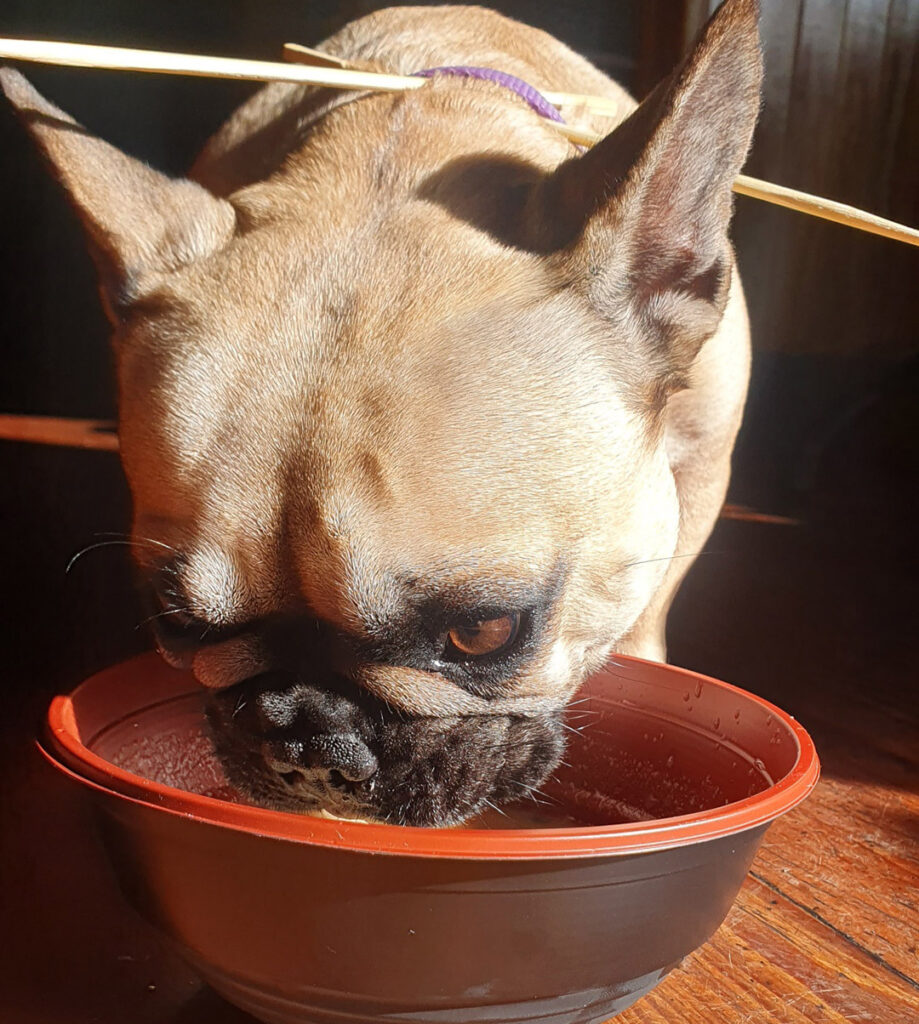 Our kitchen has bowls of "Pawmen" if you're feeling adventurous…its basically a chicken broth,  Always nice on a day its 'raining cats and dogs' Bone-Appetit.
This is a doggy draught delight, fresh " San Pawlegrinno" on tap to keep your precious pooch hydrated . Another furst that is sure to quench your dog's thirst . Belly rubs, ear scratches and taking doggy treats always work up a doggo's thirst so now they can sup and socilaise while lapping up the ultimate doggy experience in Dublin.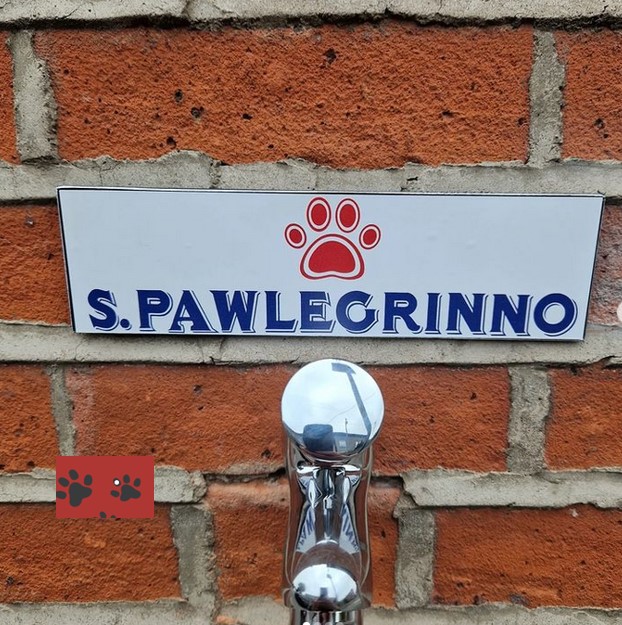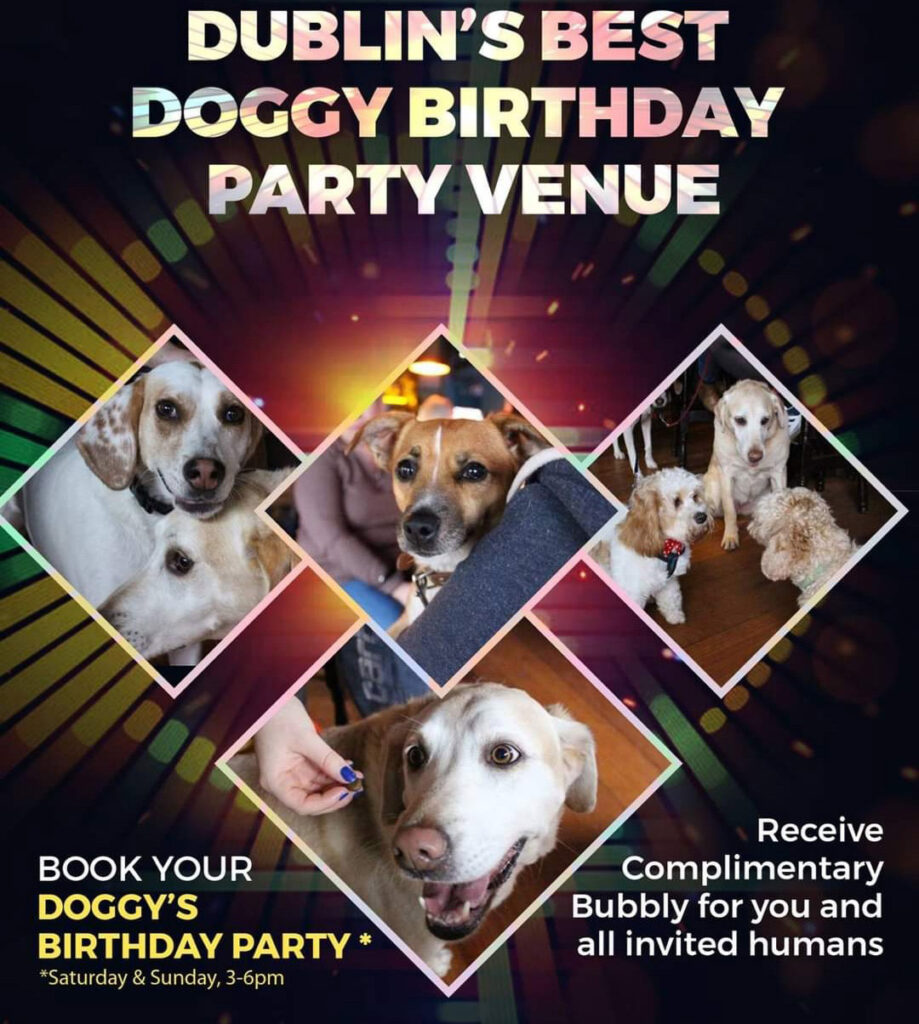 We've thrown more dog pawtys than Snoop Dogg himself. Although we dont take bookings…usually showing up and celebrating your party/Bark-B-Q is fine with us.
We will even give your hoomans free bubbly if you book your pawty with us on a Saturday or Sunday Afternoon
Basically We Are The Dogs Bollox